Online registration is now closed.
If you wish to participate, please come to the Cripple Creek Music Festival Grounds tomorrow morning to register. Please note that the registration fee will be $40 per person.
THANK YOU to everyone that has registered already, we are looking forward to a great day and a great ride!!
If you are not able to ride with us but would still like to support a cyclist, or the event in general, you can click the Donate button above. Your support for mental health wellness is very much appreciated!
Everyone who registers before noon on September 9th, gets a t-shirt - no minimum fundraising required!
We are truly blessed to have wonderful and amazing supporters within our community, as well as our cycling community, many who have joined us multiple times over the past years, and continue to help us in raising funds for our mental health programs and services.
By registering and raising funds for Head for the Hills, you are helping to put a roof over someone's head, you are helping people to find meaningful employment, you are helping people access counselling services, - YOU are helping to change people's lives!
We are excited to be able to once again start and end our event at the Cripple Creek Music Festival Grounds, there will be plenty of parking available and Registration and Check-in will start at 8 a.m.
As in years past, riders will be able to choose either the 'Gravel Route', on gravel roads of course, or the 'Trail Route' along a section of the Trans Canada Trail in the Pembina Hills. Food services will be available upon return to the site.
For route information, click on the links below.
Gravel Route: https://www.trailforks.com/route/head-for-the-hills-gravel-route/
Trail Route: https://www.trailforks.com/route/head-for-the-hills-trail-route/
The reason for the event is still the same as it was when it first began in that you're supporting the work of Eden in bringing hope, healing and community to people on a mental health journey.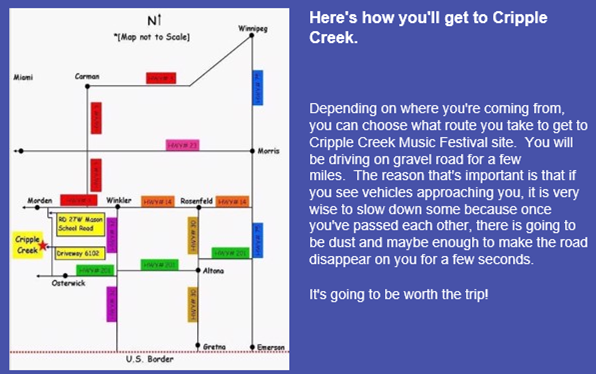 Donate:
Find a Participant or Team:
Top Donors
Silverwinds Charitable Trust
Silverwinds Trust
Glenway Charitable Trust
Victor Kleinsasser
Spring Hill