Online registration is now closed.
We will have limited walk-up registrations available Saturday morning at the site of the event.
We are excited to be able to once again start and end our event at the Cripple Creek Music Festival Grounds on Saturday September 11th!! There will be plenty of parking available and Registration and Check-in will start at 8 a.m.
As in years past, riders will be able to choose either the 'Gravel Route', on gravel roads of course, or the 'Trail Route' along a section of the Trans Canada Trail in the Pembina Hills. Food services will be available upon return to the site.
The reason for the event is still the same as it was when it first began in that you're supporting the work of Eden in bringing hope, healing and community to people on a mental health journey.
We're very happy to have you join us on this ride!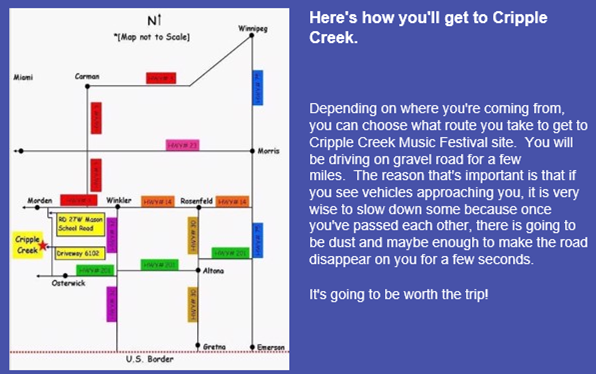 Donate:
Find a Participant or Team:
Top Donors
Anonymous
Anonymous
Anonymous Donor
Anonymous
Anonymous